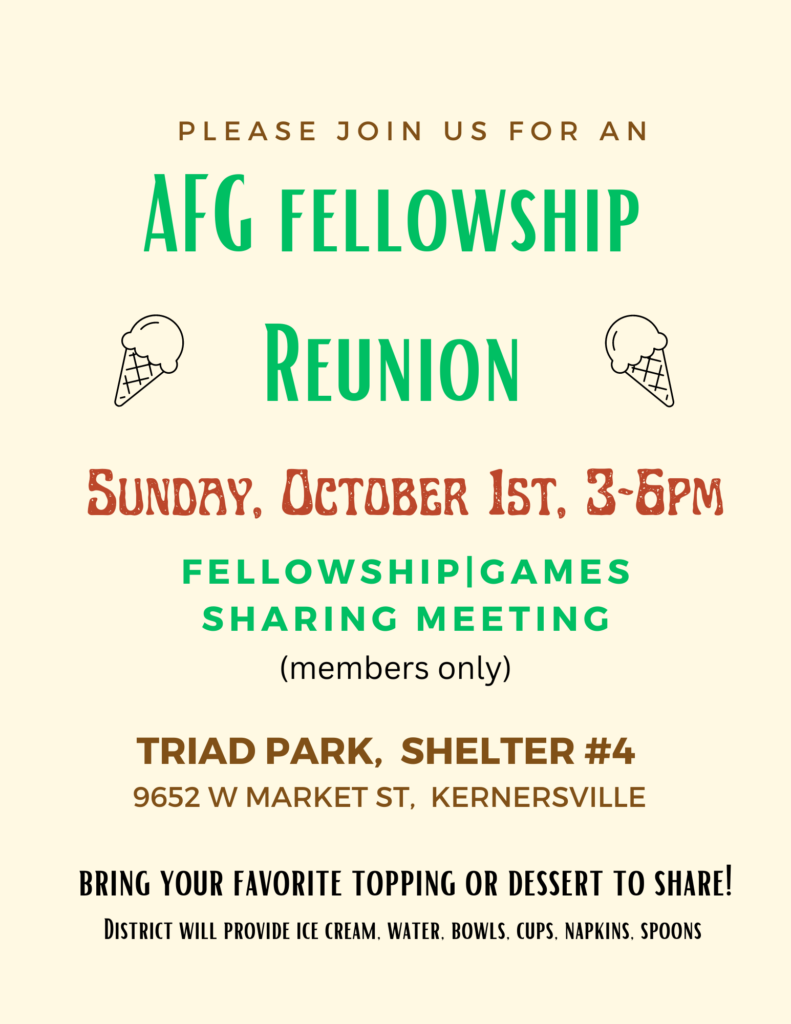 We are planning an Ice Cream Social/Dessert Fellowship event on Oct. 1, 2023 at Triad Park. We'll be meeting from 3 pm until 6 pm to eat, play games, socialize, and have a sharing meeting.
Triad Park
9652 West Market St.
Kernersville, NC 27284 [ map ]
RSVP: district4dr@ncbermudaafg.org by September 27th.
For more details, see the event listing [ here ].